Our People
People are our most important asset; it is their skill, passion and dedication that allows us to produce a top quality product 365 days a year.
Woodhaven puts a lot of value on its community and family spirit seeing its staff and suppliers as family and friends. We have a full time staff of 220 and support a large range of local and national suppliers. Woodhaven treasures the cultural diversity of its employees with 13 different nationalities currently represented. This cultural diversity is celebrated through a bi-annual cultural festival that staff members participate in. Woodhaven also hosts an annual sports day for its staff and suppliers, where teams enjoy competing in a range of sporting activities from Touch and Netball to the traditional egg and spoon race.
Woodhaven Management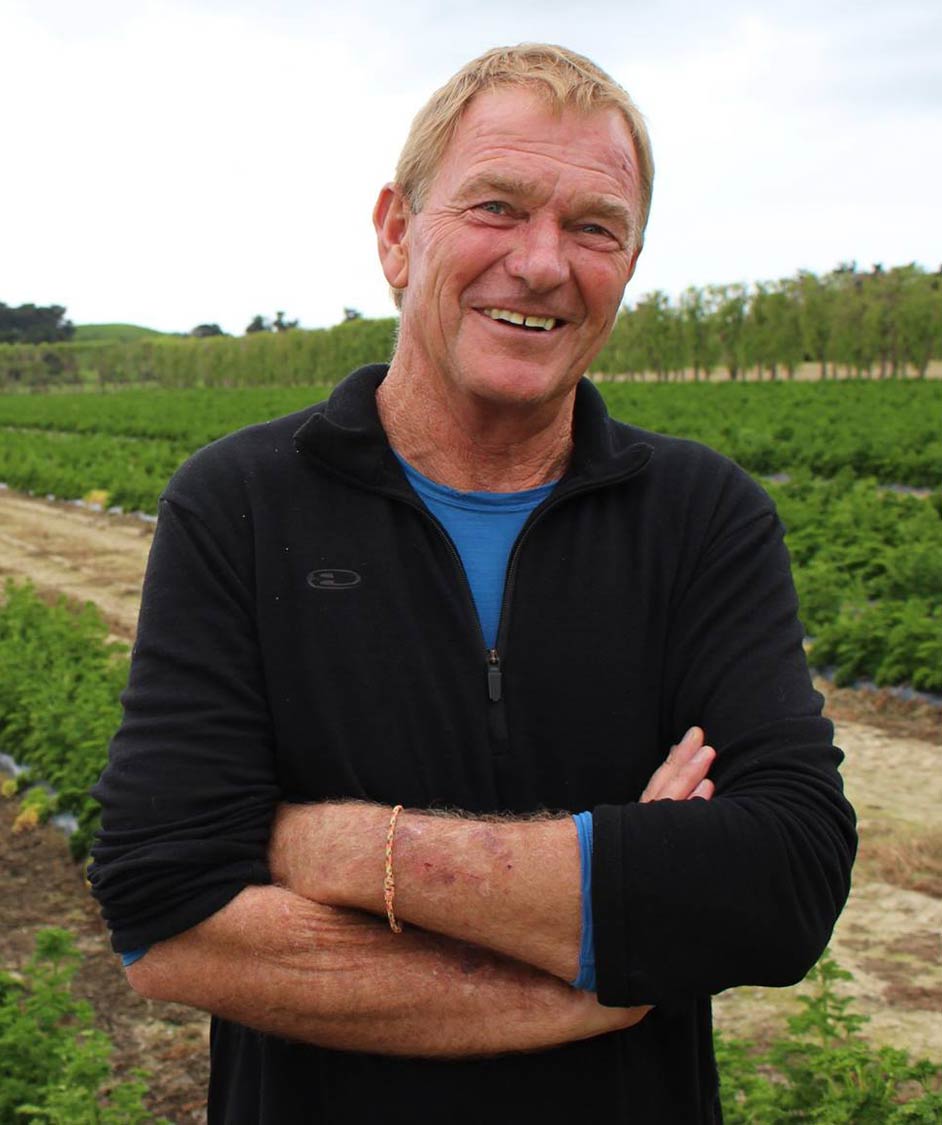 John Clarke
Managing Director
John started Woodhaven Gardens in 1978 along with his Father Eric and wife Honora. Originally picturing a life earning a living at sea fishing or dairy farming, John soon fell in love with the challenge and connection with both nature and people that Market Gardening provided. John still wakes up every day and loves his job. He understands that managing Woodhaven Gardens means creating a sustainable, socially responsible business that provides high quality products now and for many generations to come. John is passionate about the industry as a whole and has given back through his support of Horticulture New Zealand, the Horowhenua grower's society and his representation on the MG's board of directors over his 42-year involvement with Horticulture.
Emma Clarke
Sales and HR manager/Director
Emma returned full time to Woodhaven in 1999 after completion of a commerce degree at Massey University. Emma plays an important and diverse role at Woodhaven focusing on Sales and Human Resources, whilst also managing our Quality Assurance audits and sitting on the Woodhaven board of directors. Emma is passionate about the farm and loves the lifestyle that it provides her and her 3 children. Sustainability and social responsibility are very important to Emma as she looks to continue the success of Woodhaven, leaving the business in a fantastic place for her children in the years to come.
Jay Clarke
Consultant / director
A qualified Chartered Accountant Jay brings a unique approach to consulting of special projects and providing strategic guidance in his role as a Director of Woodhaven Gardens. His experience as National Business Development Manager (Nandos Chickenland Limited, UK, 2010-2013) and National Finance & Operations Manager (Abbvie Limited, NZ, 2013-Current) helps provide a strong sounding board to Emma and John on a daily basis. He is dedicated to seeing the success of Woodhaven Gardens, its staff, suppliers and business partners, through the continuing growth of a strong, sustainable & socially responsible business.
Karen Silva
Head of Production Planning & Environmental Compliance
(10 years of service)
Karen Silva joined the Woodhaven family in 2009 after moving to New Zealand from San Tiago, Chile. Karen has always been passionate about horticulture completing a degree in agricultural engineering from SANTIAGO, and Pontificia univerdsidad Catoliva de Valparaiso (PUCV). Karen runs the Woodhaven Production team consisting of 22 staff and is responsible for 18 different products and 1000 acres of production. Karen loves the challenges that both nature and her roles provide on a daily basis.
Ofa Taeiloa
Harvest Manager
(21 years of service)
Ofa started with Woodhaven Gardens in 1998 as a member of the Harvesting team. His hard work, eye for quality product and ability to manage teams soon saw him progress to a team supervisor and then eventually on to the role of Operations Manager. Ofa's goal is to consistently and efficiently harvest our products and creating an outstanding environment to his team and others to work in. Ofa manages 82 staff and is driven to help shape the future of Woodhaven while helping create better futures for those that he works with.
Debra Adin
Finance and Administration Manager
(13 years of service)
Debra joined the Woodhaven team in 2006 as an Administration Assistant. Her dedicated, caring nature and excellent financial acumen made her the obvious choice when the Finance and Administration Manager role became vacant a few years later. Debra's role is vast and varied managing 4 direct reports but also adopting the role of Camp Mother for the whole business. Debra enjoys the chance to work with such a diverse group of people and feels privileged to be exposed to the all the wonderful and varied cultures of the Woodhaven family.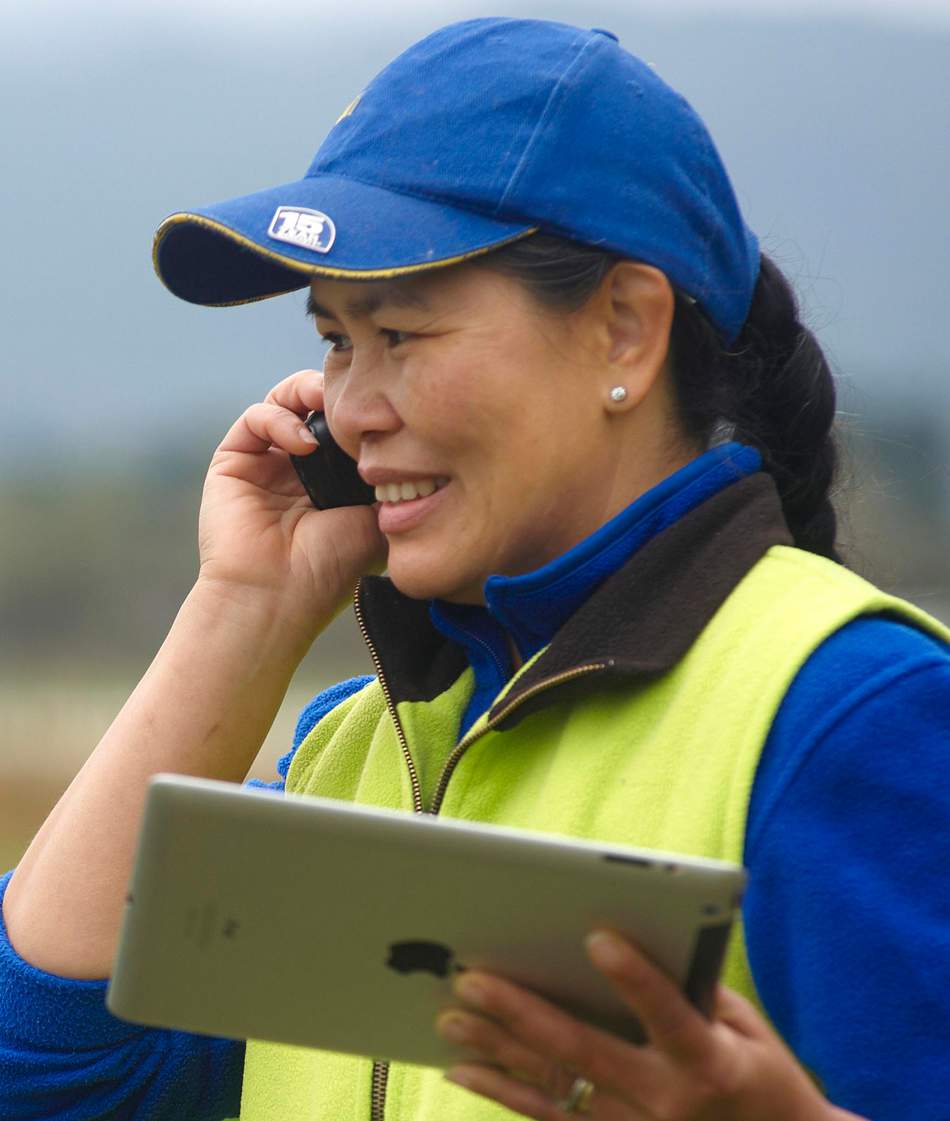 Rose Ryan
Pack house manager
(16 years of service)
Rose started with the Woodhaven Gardens family as a member of the spring onion team in 2003. Rose showed a natural feel for producing high quality produce and demonstrated great people management skills. This led to Rose being made Pack House Manager where she runs a team of 36 staff. Rose and her team are responsible for the washing and packaging of the pre-packed lines we are so proud of. This value adding work increases product shelf life and provides an enhanced retail product. Rose enjoys working with such a fantastic group of people and in such a rewarding environment.
Shane Munro
Facilities and Maintenance Manager
(15 years of service)
Shane joined Woodhaven Gardens in 2004 with vast experience of working with and maintaining farm machinery. His innovative mind-set means that Shane sees solutions where others see problems. Shane and his assistant quite literally keep the wheels turning at Woodhaven. Shane enjoys the challenge of working with all the different types of machinery on the farm and project managing the building projects that are taking place around the farm. He is also passionate about working for an organisation that gives so much back to its community.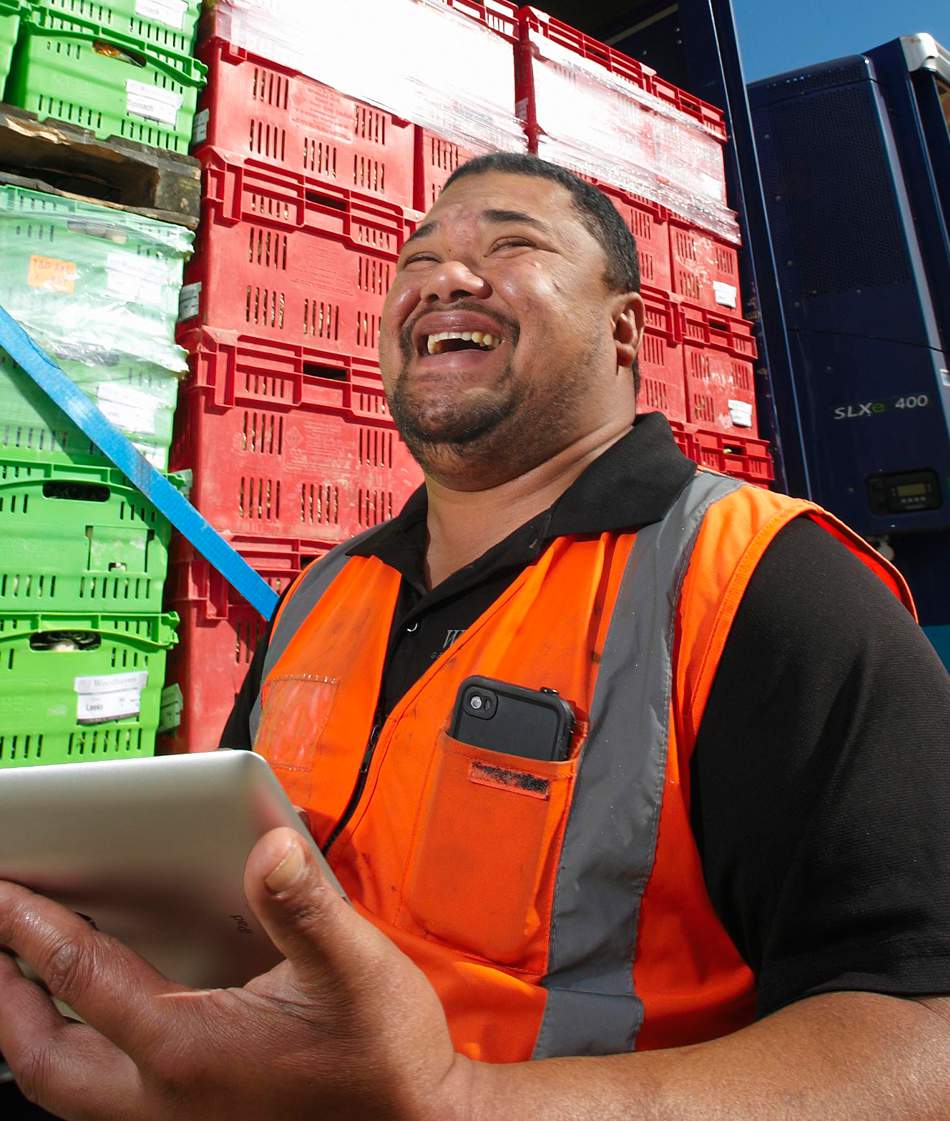 Inoke Kokohu
Logistics Manager
(10 years of service)
Inoke started as a Harvest team member in 2009, from there he moved to the role of Logistics Assistant. When the role of Logistic Manager became vacant, Inoke's diligence, eye for quality and ability to work well with his team members made him the clear choice for the role. Inoke and his team are responsible for assembling all orders that are dispatched from Woodhaven Gardens. Inoke takes great pride in ensuring that all orders are fulfilled and delivered on time every day.
Adam Jory
Production Manager
Adam first started working at Woodhaven Gardens in 1994 during the school holidays and took a full-time position in 1999 after graduating from Massey University. He gained invaluable management experience at a young age and was mentored by John on how to become a market gardener. This lead to a passion for growing and getting his hands in the dirt.  After two stints exploring the world and working as an Operations Manager for a successful London-based horticultural business, we're happy to say he's decided that Europe has nothing on what the Horowhenua and Woodhaven Gardens has to offer! He's excited to be back at Woodhaven as Production Manager, working very closely with the Agronomists to coordinate production over the 500 plus hectares of the farm.
Registered Seasonal Employers Staff (RSE)
Our RSE staff play an important role in our business here at Woodhaven Gardens. They form the backbone of several teams enabling Woodhaven Gardens to provide all year round supply of products it could not otherwise manage to harvest.
The support of the New Zealand Department of Labour enables Woodhaven to secure the services of 8 staff from Kiribati (9 month rotation) and 8 staff from Tonga (6 month rotation). Woodhaven is proud in the way it ensures these staff are integrated into the Woodhaven family. Our aim is for our RSE staff to have the best possible experience during their time as employees at Woodhaven Gardens.