Hortrac is a cloud based, mobile and tablet friendly, business intelligence system that captures costs, revenue and other key data based on a primary producers business as a whole. From the cost of the individual seed per hectare, the individual labour unit of each task required to produce and harvest each crop, to the end sales value for each product produced, Hortrac enables the producer to capture and analyse them all.
Why Hortrac?
Hortrac was created out of a necessity to be able to capture information in the most efficient manner possible, so that horticultural businesses can make informed decisions about the products they are producing and their farming practices. In an environment of eroding margins and increasing regulatory burden, developing process efficiencies, understanding all production inputs and the ability to establish true product P & L's can be the key element that sets a business ahead of its competitor's.
allows you to: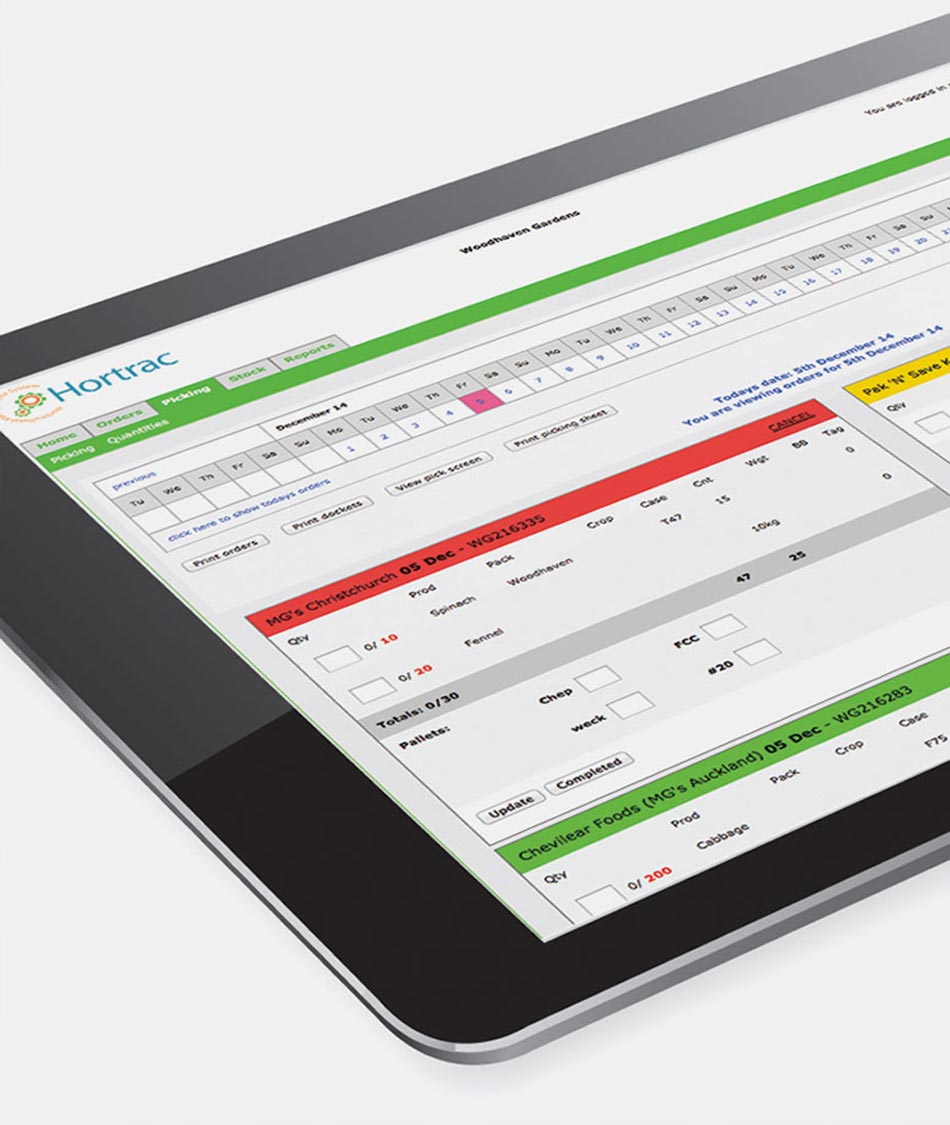 Manage pre-harvest agrichemical, fertiliser & mineral component costs plus field preparation tasks such as ploughing, cultivation, planting and sowing costs.
Enable the producer to understand the cost associated with producing each crop
Meet the increasing reporting burden required by both local body regulators and industry accreditation schemes
NZ GAP and WQA credited traceability system
Understand and control the costs associated with the harvest processes to enable maximum efficiency and yield.
Capture and analyse the time taken to harvest each crop
Monitor the yield per paddock or crop number
Establish the most efficient and profitable harvesting process possible
Post-harvest Hortrac manages the complete picking, packing and shipping process saving you time and money.
Tracks stock and provides clear picking instructions
Allows staff to accurately and efficiently meet customer orders
Reconcile case and freight accounts in a fraction of the time saving time and money
These savings alone far exceed the Hortrac subscription fee
Capture orders and understand your sales
Easy-to-use web based ordering system that enables customers (marketing reps) to accurately place orders directly into the Hortrac system
Compare revenue to costs of production on crops and paddocks making it easy to understand probability
Reconcile daily sales - run unpaid sales and discrepancy reports.
Gives growers 100% confidence that they've being paid for the product dispatched.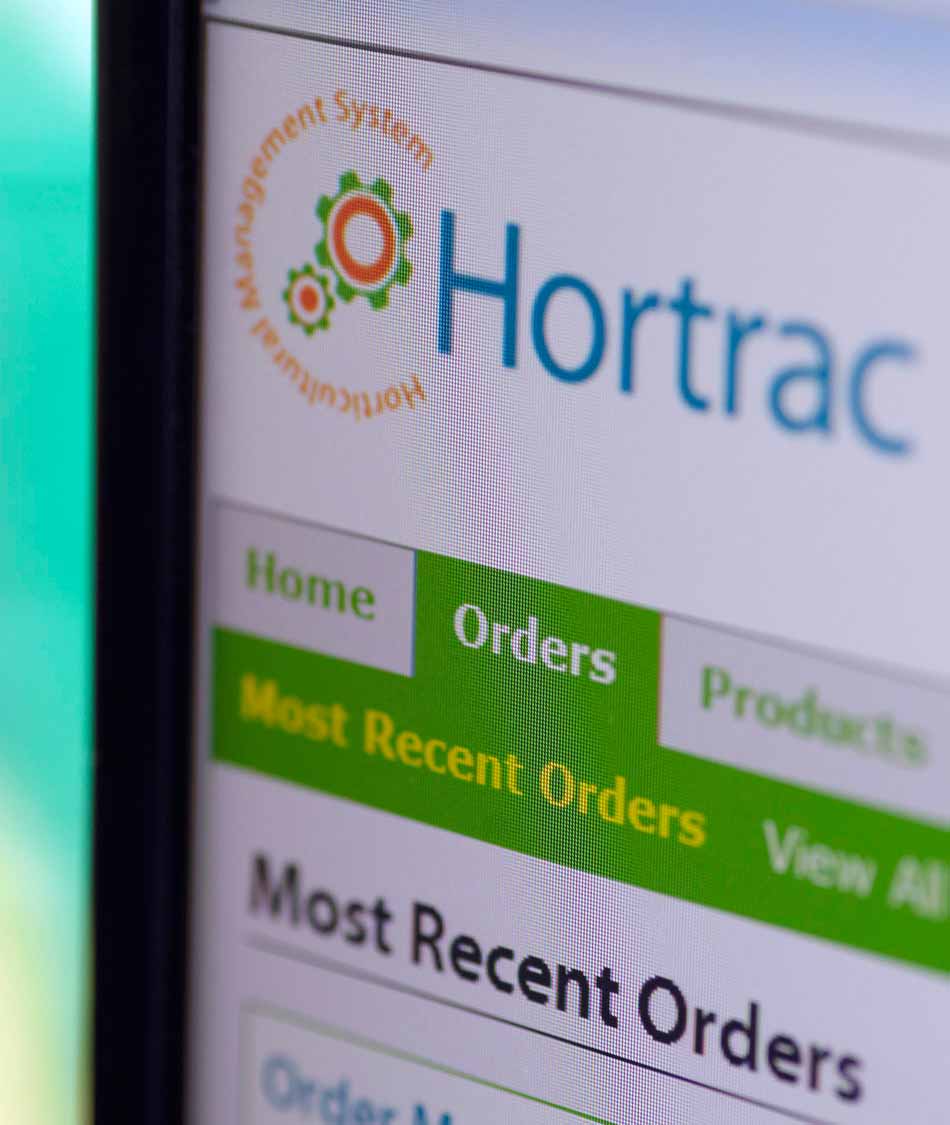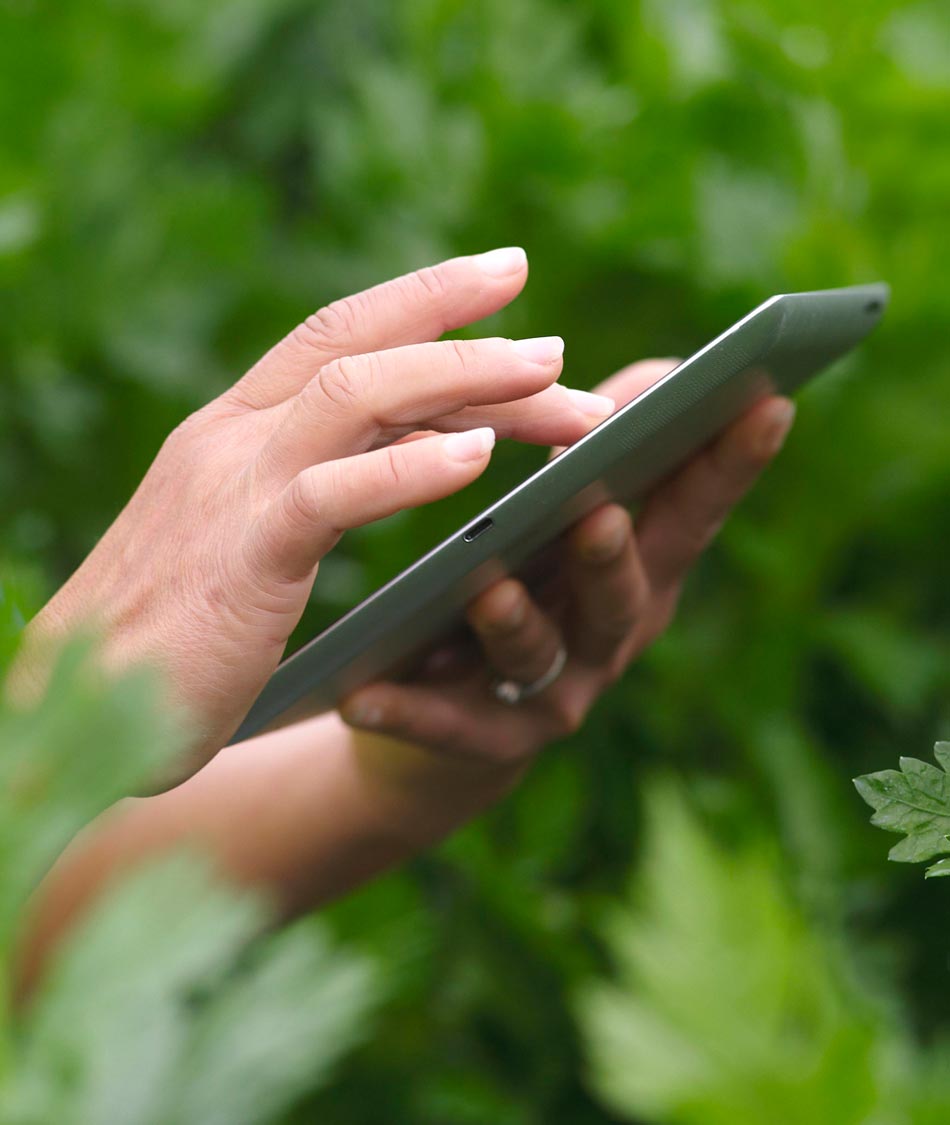 Full farm management system increasing overall efficiency
Produce job sheets to instruct staff
Capture recommendations from crop scouts
Automatically produce freight documentation
Monitor time taken by staff to complete tasks
Capture water and fertiliser usage
Complete audit trail
Multiple reporting functions including market on market reports, product sales year on year and more...
Simple and easy-to-use
Set-up assistance provided by an expert
Minimal training required
Ongoing IT and phone support